Kitchen & Bathroom Countertops in Pineville, LA
Whether you desire beautiful stone countertops or a high-quality shower wrap or tub remodel, rely on the expertise of a marble supplier like Daze Marble & Granite in Pineville, LA. We serve the central Louisiana region with stunning marble and granite creations, always putting the customer and their needs first to achieve results that exceed expectations.
Stone Kitchen and Bathroom Countertops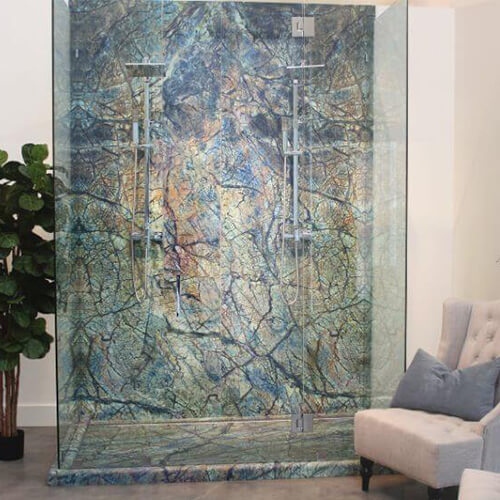 The kitchen is the heart of your home, and the bathroom should be your sanctuary. When you have outdated countertops in either location, the appearance and value of your home can decline.
Thanks to natural stone's abundance, luxurious materials like granite and marble have become much more affordable and accessible to the average homeowner. At Daze Marble & Granite, our goal is to take these beautiful materials and turn them into countertops that truly transform your space.
Turn to us when you need custom-designed countertops for your kitchen, bar, bathroom or vanity. We will craft unique pieces that fit your home's aesthetic and your budget, complete with the colors and trimmings of your choosing. And, thanks to our expert installation services, your new countertops are sure to delight for many years to come.
Tub and Shower Remodel
If you love the look of marble or granite and want to replicate it in your tub or shower, turn to the experts at Daze Marble & Granite! We offer top-of-the-line tub and shower remodels in Pineville, LA, using some of the best materials in the industry, including those from Tyvarian.
Our shower and tub remodels provide the look of stone without the expense and required maintenance. Trust our team to guide your stone selection journey and leave you with a bathroom you love.
Trusted Granite and Marble Creations
Are you in need of new stone countertops? The premier marble supplier in Pineville, LA is here to help. Contact Daze Marble & Granite today at 318-448-0017 to learn more!